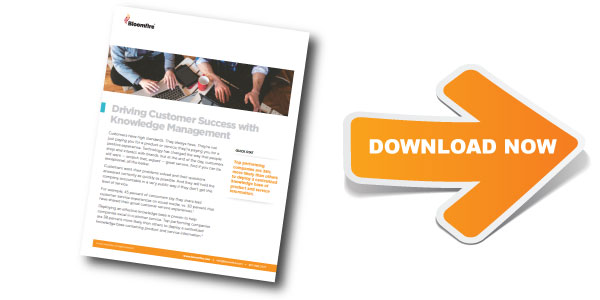 Driving Customer Success with Knowledge Management
Deploying an effective knowledge base is proven to help companies excel in customer service. Top performing companies are 38 percent more likely than others to deploy a centralized knowledge base containing product and service information.
In this white paper, we cover:
The Consequences of Customer Service Failures
Common Customer Service Challenges
Why Knowledge Management Matters For Your Customer Service Team
Why Knowledge Managmement Is Great for Customers Too
How To Find The Right Knowledge Management Tool
Copyright 2015 Bloomfire, Inc.